Map to Mashpi-Amagusa Reserve
Beginning at Nanegalito continue toward Mindo on the main road, go past the gas station (get gas), until you reach the detour that goes to Tulipe. Take this exit and continue on the main road past Tulipe, you will go through some small towns.
Stay on the main road, there are some detours but it should be clear which is the main road to Pacto. From Pacto take the road that goes to La Delicia which is the last town and soon you will be driving through some forest which keeps getting better.
You will come to this sign at the beginning of the conservation area: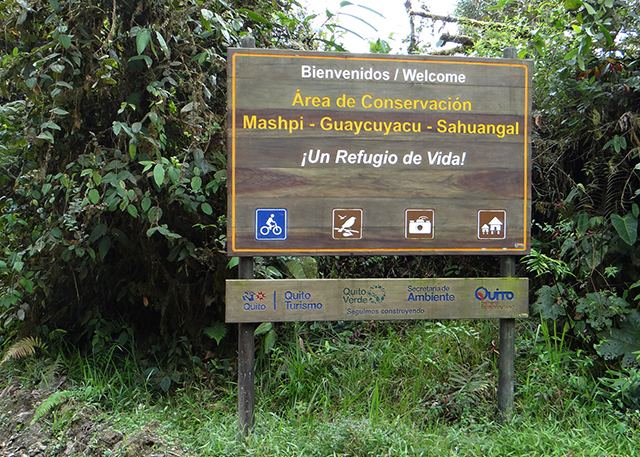 Approximately 14 km after Pacto you will see the a rock quarry and the left turn to Mashpi-Amagusa road.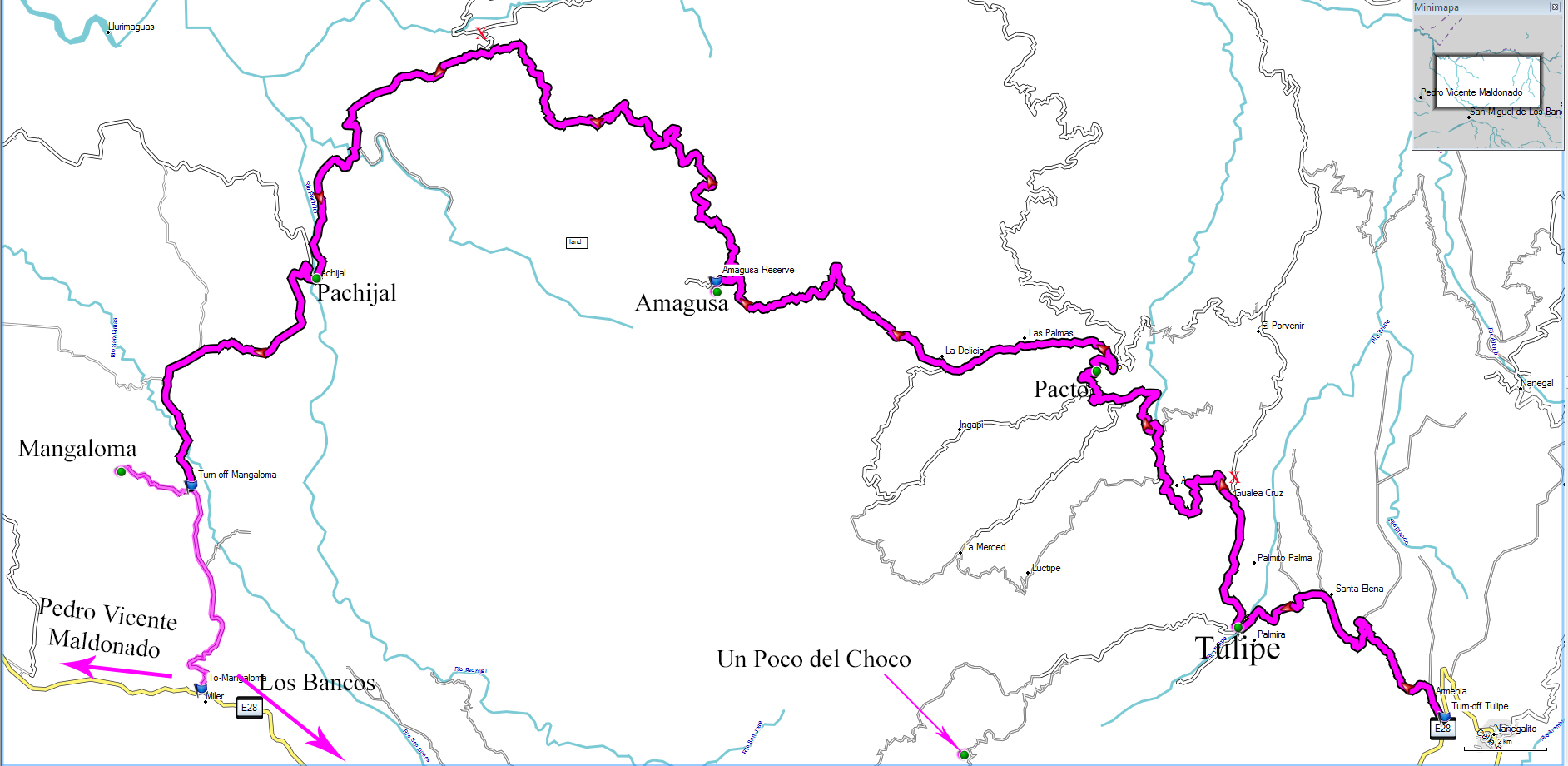 For a full size view "right-mouse click" on the image and select view
The entrance to the reserve is 2 km after the turn-off on the downhill side. It is located on the left side of the road and there will be a sign soon. The Mashpi Lodge is further down the same road.